Christine Jackson
- I have been a Muppet fan for as long as I can remember. I was born in the mid-80s so I watched A LOT of
Muppets Take Manhattan
and of course
Sesame Street
. My parents had taped many Muppet Specials like
Muppet Family Christmas
and
Christmas Eve on Sesame Street
so I could watch it all year round. I believe they took me to see Sesame Street Live two or three times and I watched
Sesame Street
every day. When I was three years old, I loved the Muppets so much I used to pray for them. There's a home movie of that somewhere... "And God Bless Kermit and Piggy and Fozzie and Gonzo and Scooter and Skeeter..." (apparently I watched a lot of the
Muppet Babies
too).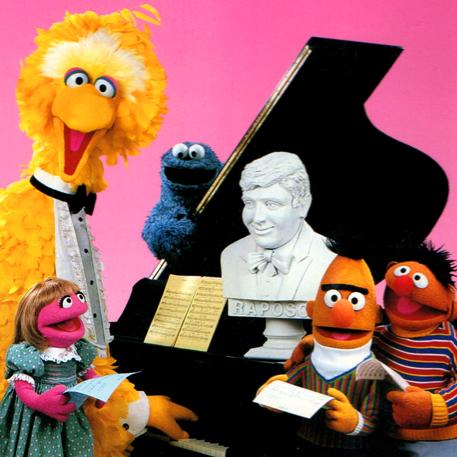 I was too young to understand when Jim Henson died but I watched the specials about him that my parents taped off the television. And I grew to especially love the music of the Muppets originally because of the special about Joe Raposo. The messages in the songs and stories of Muppet productions have helped to shape the person I am today.
I've always been a big kid--I never wanna really grow up--so as I've grown older, through high school and college to now, I've never stopped being a Muppet fan. I always have gone back to my VHS tapes of
The Muppet Movie
and other Muppet related shows to escape back to my childhood. We watch
The Muppet Christmas Carol
and
Muppet Family Christmas
every year as a family. There has never been a time that I could say, "Oh, I'm too grown up to like the Muppets."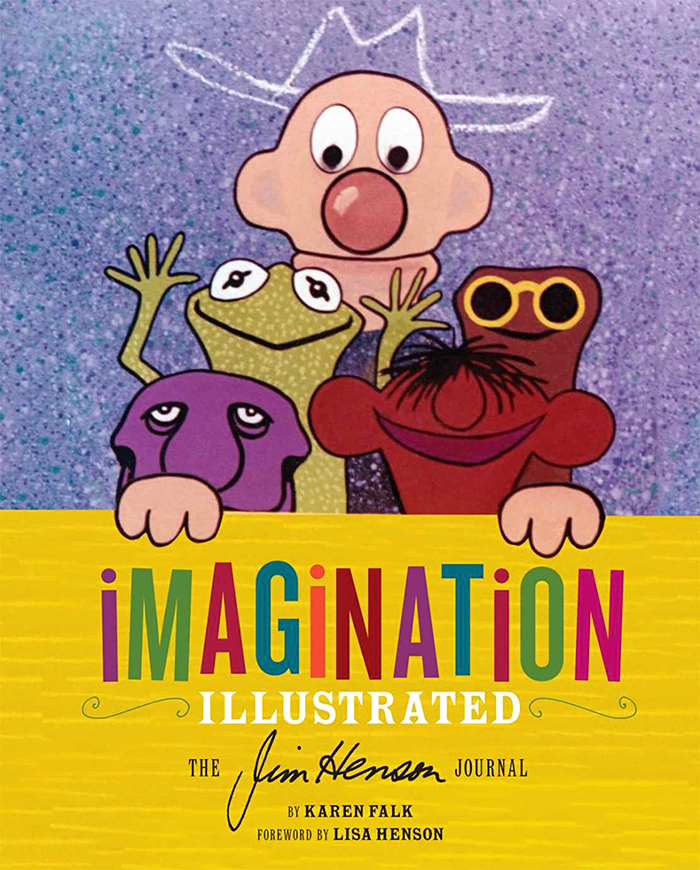 In the last 10 years, I've tried to find more Muppet productions that I never knew of as a kid. I loved searching online to see clips of
The Jim Henson Hour
,
The Storyteller
,
Fraggle Rock
(we didn't have HBO),
Little Muppet Monsters, The Christmas Toy, Labyrinth, Dark Crystal
and finally getting to see most of
The Muppet Show
episodes. (Hey Disney! Please release the 4th and 5th seasons on DVD already!) And I started to collect the DVD versions of all of them. Since I love to read, I was ecstatic to learn more about Jim in books such as
Jim Henson: The Works,
It's Not Easy Being Green and Other Things to Consider
, and
Imagination Illustrated
.
My best friend and I took a trip to Queens, NY to see the Jim Henson's Fantastic World Exhibit at the Museum of the Moving Image in the fall of 2011. Getting to watch
Fraggle Rock
episodes on a large movie screen in their theater was the highlight of our experience. We were so proud of ourselves that we made it there.
Unfortunately, only a few close friends are still into the Muppets so I very much appreciate sites like Muppet Mindset, ToughPigs, and Muppet Central. Besides giving fans like me a place to geek out over the goings on in the Muppet World, they also show me that I'm not alone in my fandom.
The Muppet Mindset by Ryan Dosier, muppetmindset@gmail.com