Nic Kramer
- One of the best things that happen for Sesame Street and Muppet fans was when Sesame Workshop put up a video section on the show's website back in 2007. This section is a treasure trove for fans as it includes song and sections from the beginning all the way up to the present including some rarely seen sketches. For the first few years, starting in 2008, they regularly added classic clips in addition to material that was currently airing in the recent season. However, during the last few years they stopped adding old clips and just added material from the season that was currently airing.
If there's one thing I learned from the show, it's that one should not give up. That's why I decided to put together a list of clips that I would like to see on the official site if they decided to put classic clips again. The clips are in no particular order except for the last one, which is my most requested one.
1. 11 Cheer
As a lot of people know, during the second season Jim Henson did a second set of number films following the Baker films from the first season. For this set, he experimented with different techniques including stop-motion and computer animation. 11 Cheer is a lively segment I recall watching as a kid. If you listen carefully in the soundtrack, you can hear Jim being one of the people laughing.
2. Alphabet Chat: L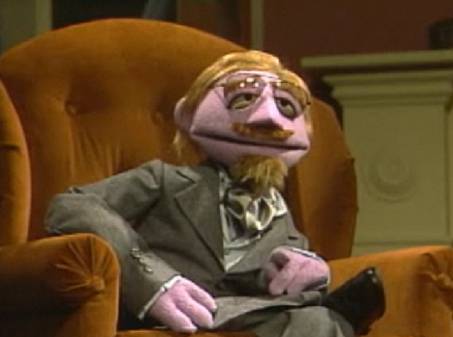 Out of all of the "Alphabet Chat" segment, this only one that is not on YouTube. Here, Mr. Chatterly recites a poem about the letter L. As usual, he gets interrupted by several Muppets, including Cookie Mosnter, a guy who comes to fix a loose chair, a little kid looking for his lost lamb Lulu, and Gladys the cow.
3. Sesame Street Newflash: Peter Piper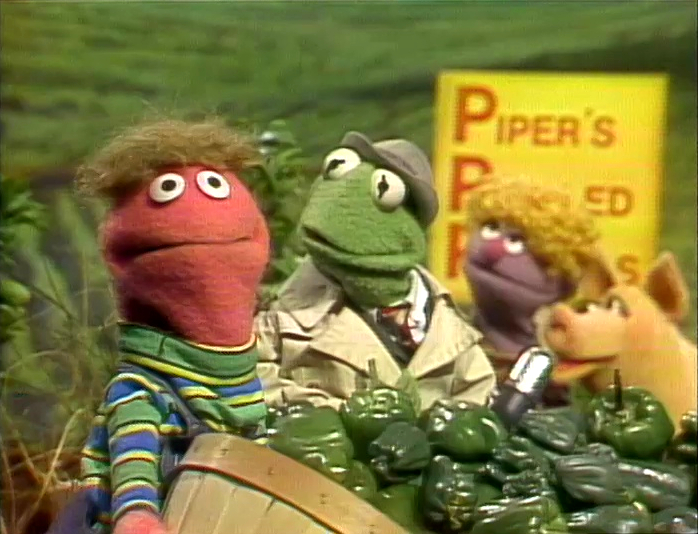 This is probably my favorite news sketch. In it, Kermit tries to interview Peter Piper at "Piper's Pickle Pepper Patch" only to meet his family who piles the pickle peppers around Kermit and find out that Peter is in Pittsburgh pressing pants.
4. Pinball #6
While all of these animated shorts (2-12) are included as bonus material on a recent DVD, this is the only one of the series that is not on the site.
5. Beat the Time with Cookie Monster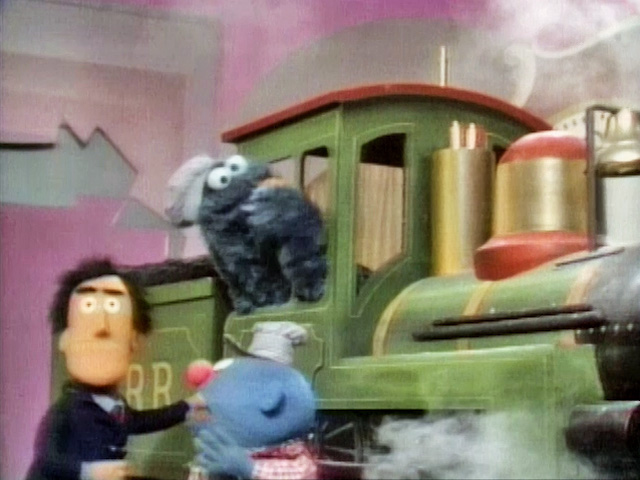 This is the famous game show sketch where Cookie Monster tries to gather three things that rhyme with the word rain, is one a lot of people remember and is on DVD, but oddly is not on SesameStreet.org.
6. "That's What Counts"
One of my favorite songs sung by The Count where he counts that means a lot to him including a nice ghost and "a flight of stairs that creak in the night even though there is no one going up and down."
7. Gordon and Susan's Fire
This is a rather great two part story line from season 21 where the apartment of Gordon, Susan, and Miles has a fire and the family spends the night in the apartment of Maria, Luis, and Gabi. I thought this was nice episode and I think these scenes should be included on the site or at least have the two episodes available on iTunes.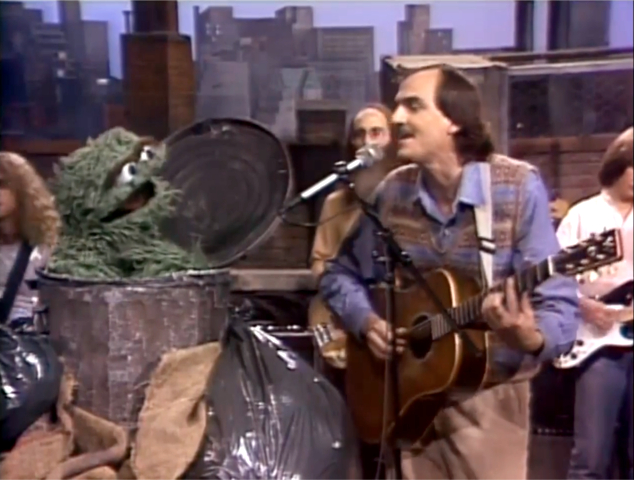 8. "That Grouchy Face"
This self parody of James Taylor's "That Smiling Face" is probably my favorite guest star moment of the show. I always like this duet with Oscar and Taylor whose band does back-up. I had the last few seconds of this song on tape but I didn't get to hear the whole song until years later. I m sure if "Sesame Street" would put this on their site due to music clearance, but since they include this on "The Best of Sesame Street Friends" DVD, there still might be a chance.
9. Billy Dee Williams and a Honker count to 10
Star Wars fans would get a kick out of this where Lando Calrisian himself counts with a Honker. I always like the reaction of the Honker waiting patiently to honk his nose while Williams count and how he helps the honker out when his nose is stuffed up.
10. Ernie puts a pot on Bert's Head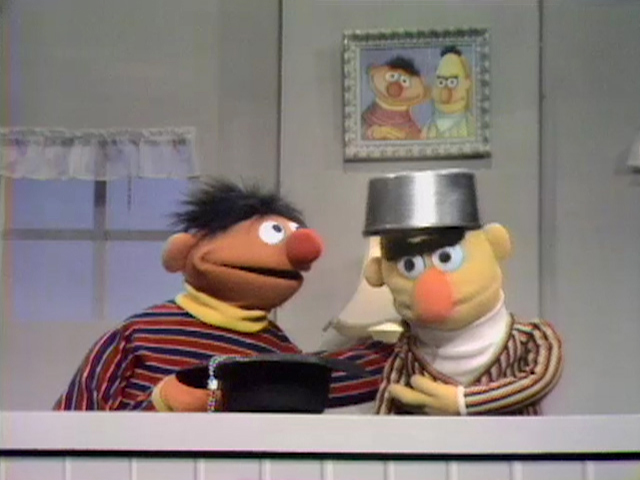 This is my favorite Sesame Street. In it, Ernie gives a long explanation about why he is putting a pot on Bert's head. This is a well-known sketch that was also adapted as a picture book. It was even reenacted by Tracy Ullman when she read to the kids when she was on the show. Yet, somehow, this keep getting left off of video releases. It's a shame as this was Jim and Frank Oz at their best. It's just so important.
In conclusion, I would like Sesame Workshop reconsider putting classic clips on their site and include all these moments if possible.
The Muppet Mindset by Ryan Dosier, muppetmindset@gmail.com