Ryan Dosier
- A little over a week ago, I asked the Muppet world at large to
tell us their favorite Muppet Christmas productions
! The fantastic, annual productions that Muppet fans love to watch every Christmas (maybe even when it's not Christmas) always intrigue me, because everyone has their different favorites. But I quickly learned that most Muppet fans don't have to think too hard about their favorites... because 20 of the 33 responses were fans professing their love for A Muppet Family Christmas. I honestly don't know why I'm surprised, because it is one of the greatest, most amazing Muppet productions ever made period. Let's take a look at what Muppet fans have to say about the special, shall we?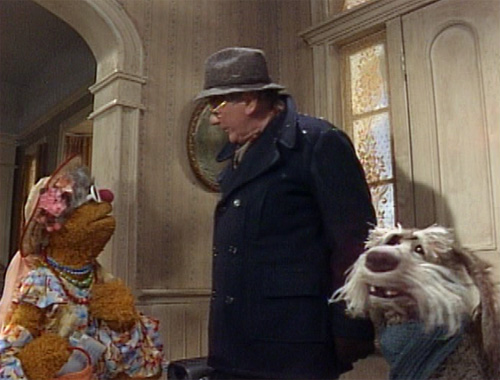 "A Muppet Family Christmas, no contest. I treasure my taped-off-TV video tape with the entire production and bonus 80s commercials." ~ Laura Hohm
"A Muppet Family Christmas! It's not truly Christmas until we've watched that together." ~ Christel Snelson
"The best Muppet Christmas film of all time has to be A Muppet Family Christmas. Absolutely everybody is there and they sing beautiful renditions of famous Christmas songs. It's so rare to see all three worlds crossing over to each other." ~ Lucas Ervin
"I have to say my very favorite special is A Muppet Family Christmas. I love that it includes Muppet, Sesame, and Fraggle characters. Not to mention a Jim Henson cameo, great songs and wonderful jokes. It's so great we quote it all year long." ~ Lucy Parat
"I love that it brings all the families together." ~ Misty Menefree
"Definitely A Muppet Family Christmas, because it has great music and best of all the cross over of the three most beloved Muppet families! And Kermit and Robin in Fraggle Rock? Awesome!" ~ Tyler Curtis
"Probably, A Muppet Family Christmas. The most gigantic reason I can come up with is the fact everyone from everywhere came together! Doc met Bert and Ernie, Grover was handed a Fraggle Pebble by Robin the Frog, Fozzie and Elmo decorated a Christmas tree. Worlds collided and it was awesome. Altogether, I find it timeless for this amazing 1987 Christmas special." ~ Maxwell Jessop
"My all time Favorite Muppet Christmas special is A Muppet Family Christmas. The running gags in this special are hilarious--'Careful of the Icy Patch!' The best part is at the end when they are all finally together and are doing their carol sing. This is such a special Christmas program that I wish everyone could enjoy." ~ Anthony Mazzuca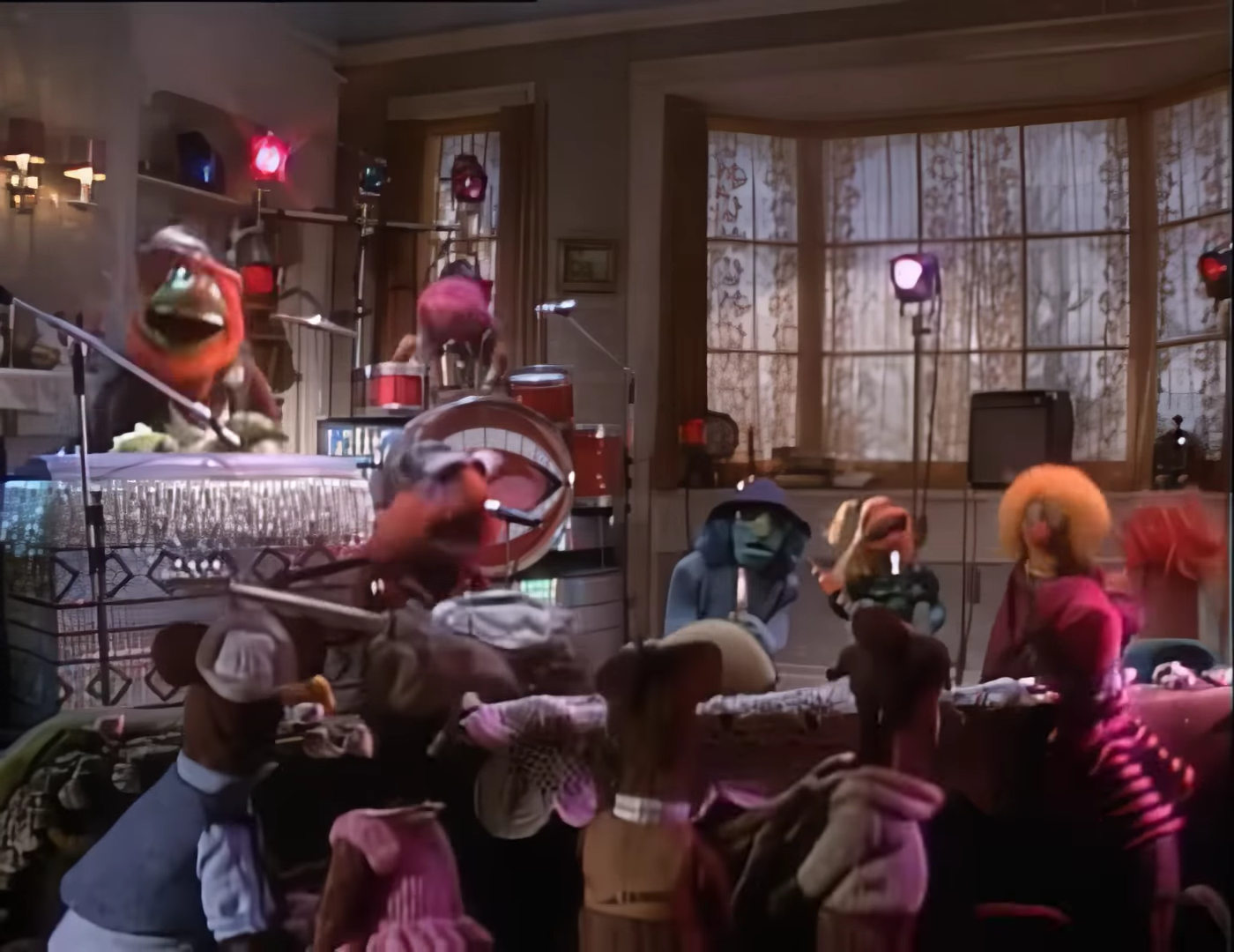 "I like A Muppet Family Christmas best because it features so many characters from The Muppet Show and Sesame Street, plus some Fraggle Rock. The whole special is perfect. In fact, last year when I made my list of the top 12 best Muppet Christmas moments, I listed more from this special than any other production, but should have just included the whole special as one big moment." ~ Michael Wermuth, Jr.
"When I was a kid my family didn't have cable, so this special was one of the few times I ever got to see Fraggles on television. This special was also the first time I ever saw Jim Henson on TV as himself. I knew that he was the creator of the Muppets, but I didn't know what he looked like. So initially, I was confused and rather than delighted by his cameo, as I wondered to myself, 'Who is this strange bearded man and why did he suddenly show up to do the dishes?' But before I could voice this thought aloud, my mom said, 'Awww, it's Jim Henson!' Suddenly it all made sense, and I was properly delighted." ~ Mary Dodson
"My favorite Muppet Christmas production is A Muppet Family Christmas because it has great music, it's funny, it's full of Christmas cheer, it's a crossover (which I'm a complete sucker for), and it has Jim Henson washing dishes. Who wouldn't wanna see that?" ~ Erica R.
Goodness that sure took up a lot of space! I think we'll end the article here for today. Check back tomorrow for more responses to the question of which Muppet Christmas production Muppet fans love! There's plenty more where this came from! Thanks to all the Muppet fans who sent in their responses. If you would like to respond with something that isn't A Muppet Family Christmas, send an email to
muppetmindset@gmail.com
anytime today to have your response featured on The Muppet Mindset tomorrow!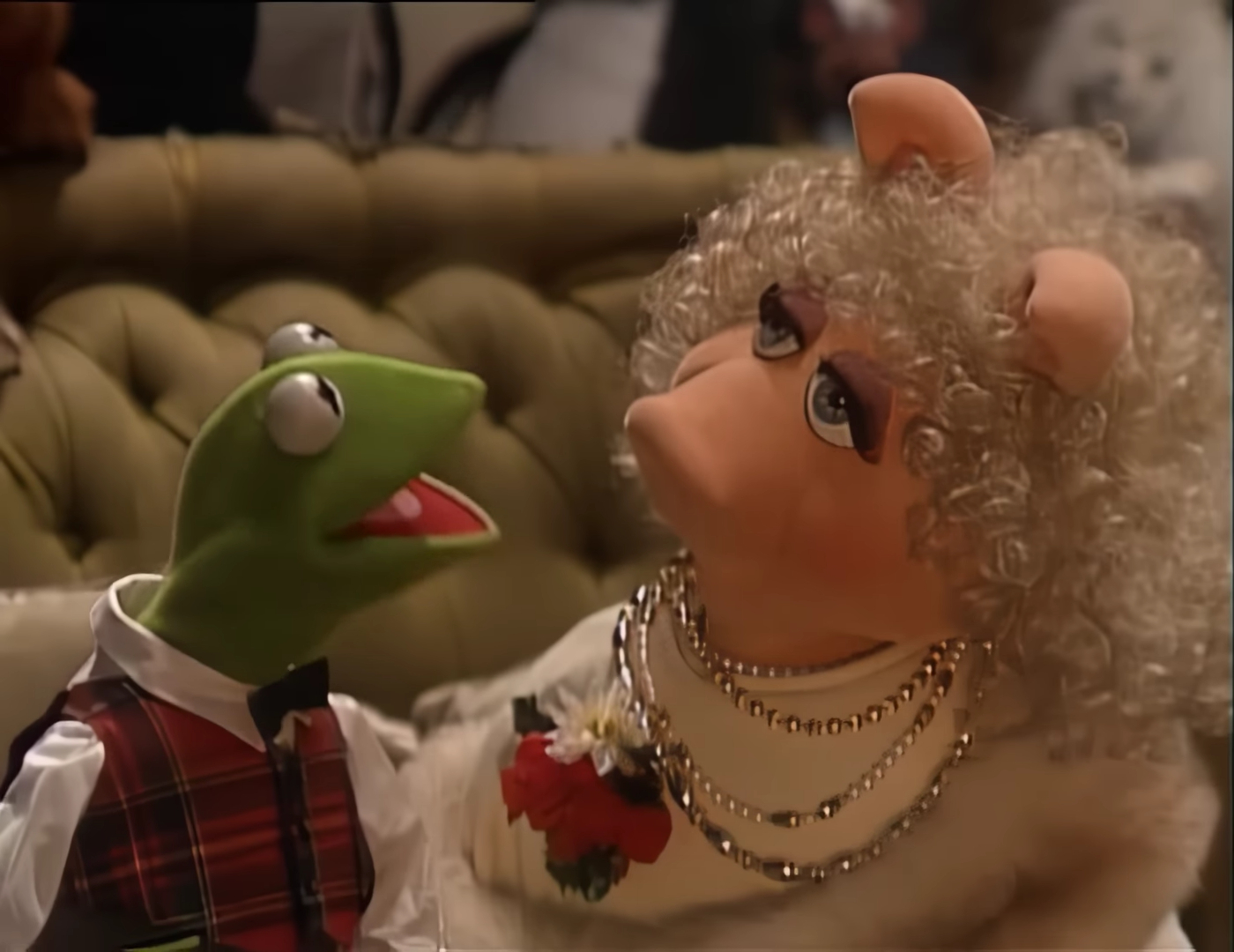 The Muppet Mindset by Ryan Dosier, muppetmindset@gmail.com