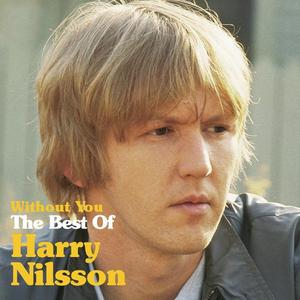 Hilarie Mukavitz - Sometimes being an armchair historian is like going to a party hosted by people in the same group of friends. You start to notice some of the same people showing up over and over again and wonder: "Hey, who's THAT guy? I want to go over and talk to him!"
If you pay much attention to stories about popular music and even comedy in the late 60's to mid 1970's, the name Harry Nilsson keeps coming up. In the late 60's, when the Beatles were asked what their favorite group was, their response was "Nilsson."
Harry Nilsson was born in Brooklyn on June 15, 1941. In the early 60's he moved to Los Angeles and worked in a bank, while trying to promote his music career. Besides being a skilled song writer, Nilsson had a beautiful, almost angelic singing voice. Many of his recordings he is doing all the harmony parts himself, as well as a lot of the instrumentation.
His big break came when he met the Monkees. When they heard his songs they, pardon the pun, went bananas. They used "
Cuddly Toy
" on the show and "Daddy's Song" in their movie
Head
. It was after his work with the Monkees that Harry was able to quit his job at the bank and started getting phone calls from the Beatles. His fame increased when his song "
Everybody's Talking
" was featured in the 1968 film
Midnight Cowboy
.
One of his biggest hits was "One." Nilsson originally recorded it in 1966, but the Three Dog Night cover in 1969 was considerably more famous. However the funniest cover is when
the Muppets and Jimmy Fallon
spontaneously broke into song on
Late Night with Jimmy Fallon
.
The Muppets also covered Nilsson's 1971 hit "
Coconut
" in a rather surreal number. Kermit is in a hospital room that gradually morphs into a jungle with the doctors and nurses as witch doctors.
Nilsson's alcoholism took a toll on his health, and his career. He was not heard from much in the 1980's, and died from complications of diabetes in 1994.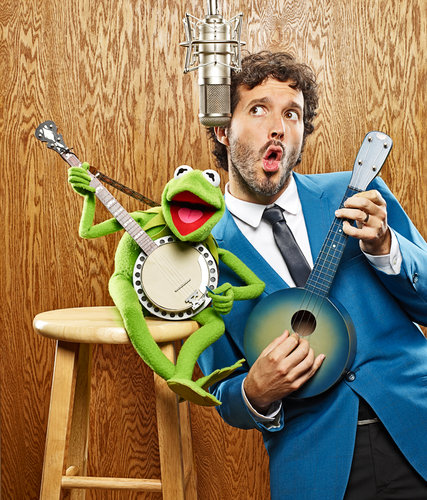 The most recent Muppet connection with Harry Nilsson was in the movie
The Muppets
. In
an NPR interview
, Bret McKenzie was asked which songs had inspired him in his composition of the (now Oscar-winning) "Man or Muppet." McKenzie discussed how he was aiming for a power ballad feel, specifically the Harry Nilsson song "
Without You
" and sings a few bars.
I haven't even begun to scratch the surface of the incredible range of Harry Nilsson's work. A great introduction is the documentary
Who Is Harry Nilsson (And Why Is Everybody Talkin' 'Bout Him?)
. If you like the sort of pop music that was featured on
The Muppet Show
I'd highly recommend checking him out.
The Muppet Mindset by Ryan Dosier, muppetmindset@gmail.com