Today's article was written by Michael Baldasare.
DOOZERS
Performed by...
Various
First Appearance...
Fraggle Rock
Episode 101: "Beginnings" (1983)
Most recent appearance...
Fraggle Rock
Episode 513: "Change of Address" (1987)
Memorable quote...
"Attention all Doozers, prepare for construction!"
Best known role...
Tiny green creatures who love to work, but hate to play
WHO ARE DOOZERS?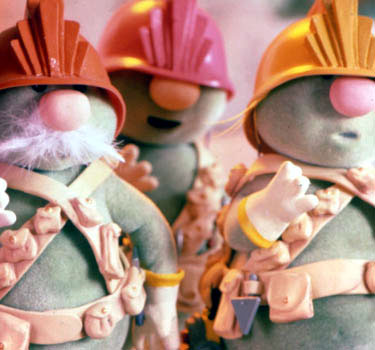 The Doozers are a species of characters in Fraggle Rock who love to work all day long, but hate to play games. Most of them wear construction helments, boots and tool belts, while the others are seen naked. They stand at six inches tall, knee-high to the Fraggles.
Most of the Doozers are construction workers while the others are architects and miners. They build constructions all over Fraggle Rock with the help of their machines and vehicles, such as towers, buildings, roads, and bridges. Their helmets come in many colors, most notably red, orange, pink, and yellow.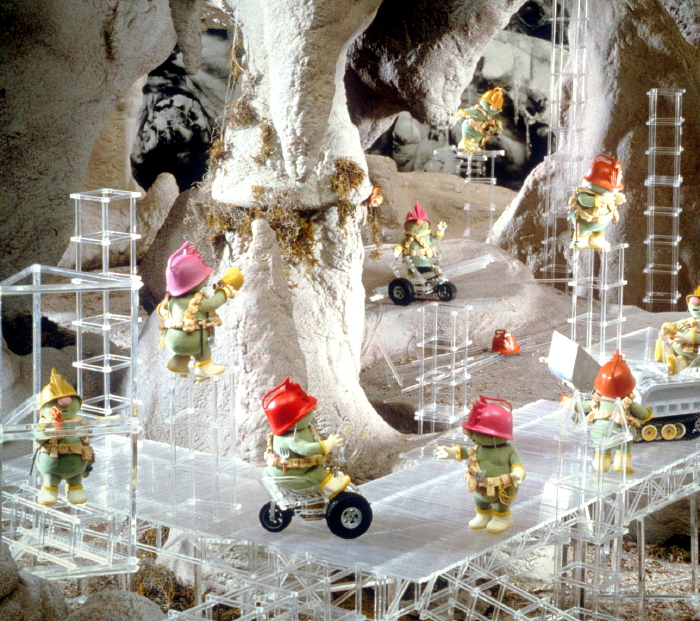 The Doozers create their special building material made of radish dust called Doozer Sticks. They use them to build their buildings for the Fraggles who love to eat them. The Doozers don't mind their buildings getting eaten by Fraggles, because if the Fraggles didn't eat the Doozers' constructions, they would run out of building space, forcing them to move away from Fraggle Rock as mentioned in Episode 106: "The Preachification of Convincing John."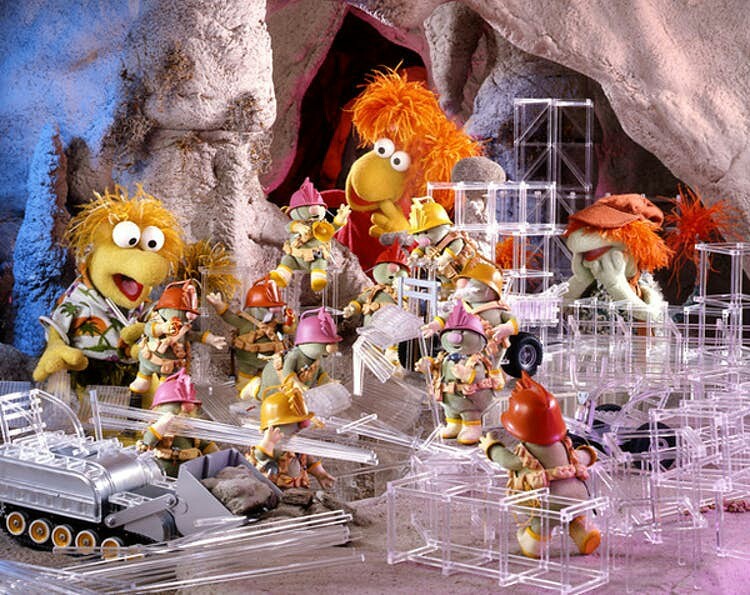 Doozers and Fraggles communicate together rarely, but one of the few Doozers who loved to communicate with Fraggles is Cotterpin. Cotterpin is one of only a few prominent Doozers on Fraggle Rock, others include her parents Flange and Wingnut, her best friend Wrench, and of course the Architect Doozer. All of whom live together with the other Doozers at the Doozer Dome.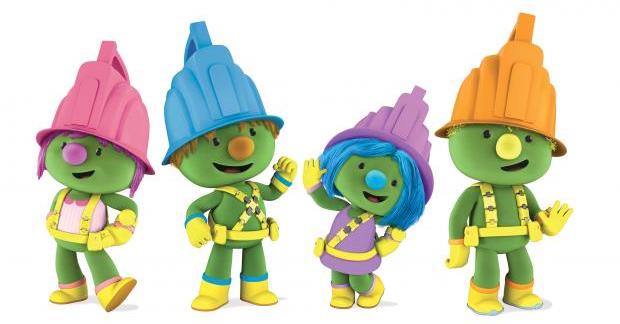 Doozers appeared in quite a bit of Fraggle Rock merchandise as well as books focusing on them, such as "What Do Doozers Do?" and "The Doozer Disaster." They will appear in animated form on their own animated series
The Doozers
, which is set to premiere on the European channel Cartoonio in fall 2013.
DOOZER SONGS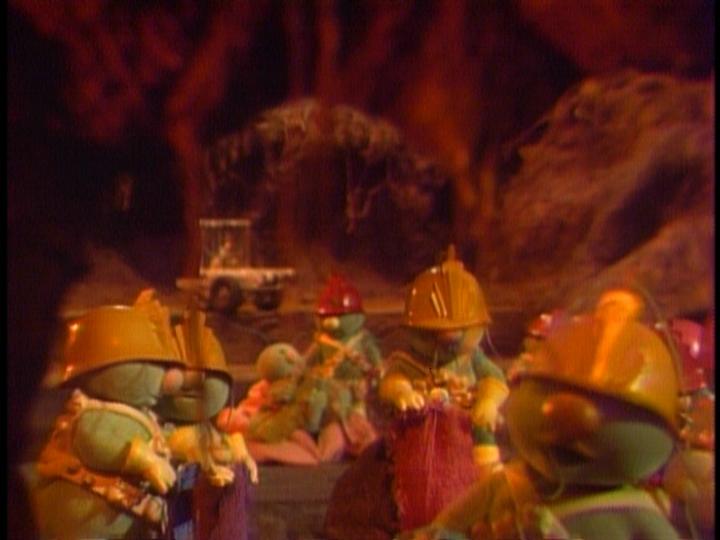 Although the species does not like to be seen having fun, Doozers are known for the rousing musical numbers. Their songs may not be as prominent as Fraggle songs, but Doozers can certainly sing with the best of them. Here are some Doozer song examples.
"Doozer March Song (Set Your Shoulder)
"Doozer Knitting Song"
"The Way I've Got to Go"
"Yes, We Can"
"Sing That Law Again"
"Eye to Eye"
"A Time to Build"
"Gonna Party! (Saturday Night)"
"Rev"
WHY DOES FRAGGLE ROCK NEED THE DOOZERS?
Fraggle Rock needs the Doozers to build their buildings so the Fraggles can eat them... Mmmmm. To be honest, talking about the Doozers sure makes me hungry.
The Muppet Mindset by Ryan Dosier, muppetmindset@gmail.com