Michael Wermuth -
Remember a few months ago when I did an article on a random selection of my favorite
Sesame Street
songs and segments? Well since then I've wanted to do the same for
The Muppet Show
, so here it goes. Enjoy the article. Maybe some of your favorites will be listed.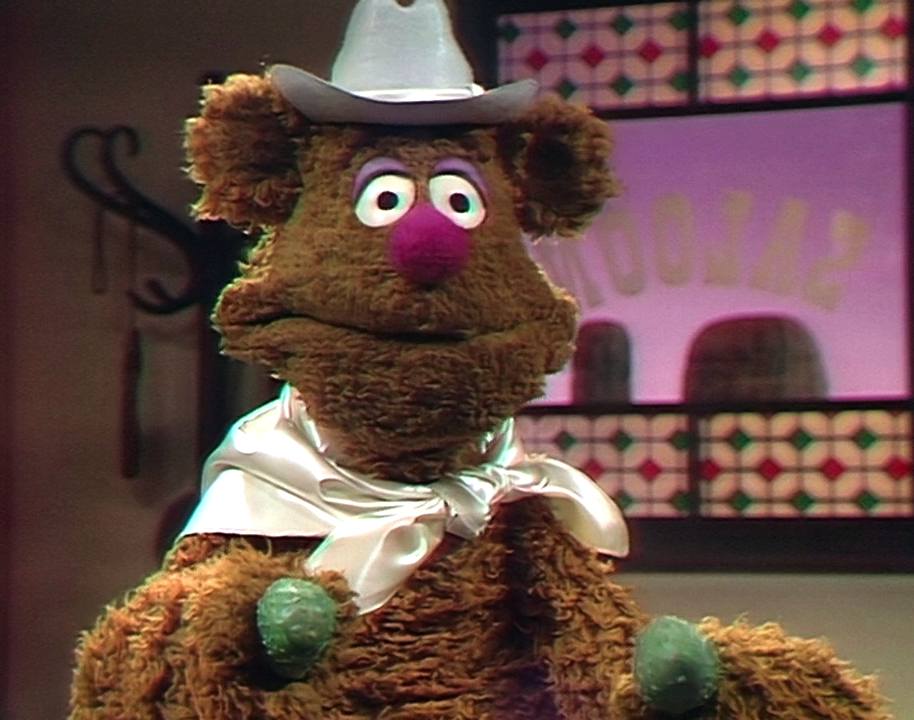 "Cowboy Time"
from Episode 101: Juliet Prowse
This cowboy sketch features Rowlf playing a saloon piano player and supposed hero, while Fozzie plays "Kid Fozzie," a bandit who uses vegetables for weapons. Fozzie talks in a deeper voice here, since his voice changed between taping of the original versions of the first two episodes and when they were reworked (and a backstage scene explains this by claiming it's Fozzie's John Wayne impression). It's especially funny at the end when Fozzie brings in an apple, and the fuse is lit.
"Veterinarian's Hospital: Shoe"
from episode 212: Bernadette Peters
One of the funniest Veterinarian's Hospital segments, this one finds Dr. Bob, Nurse Piggy, and Nurse Janice caring for their latest patient: a shoe (or did the shoe belong to a patient with cold feet?). Dr. Bob gets the shoe to stick out its tongue, and the trio make a number of funny puns based on lines from songs.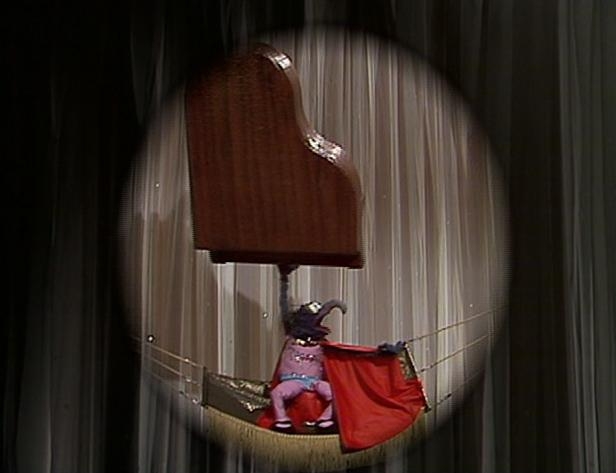 "Gonzo's Piano-Balancing Act"
from episode 301: Kris Kristofferson and Rita Coolidge
In this great segment, Gonzo stands in a hammock and balances a piano above his head while reciting the seven times tables. Of course, Gonzo has trouble quick ("seven times one is seven.... seven times two is.... seventeen!") and when counting with his fingers the piano falls on him, causing the audience to think he died and his autograph to be valuable.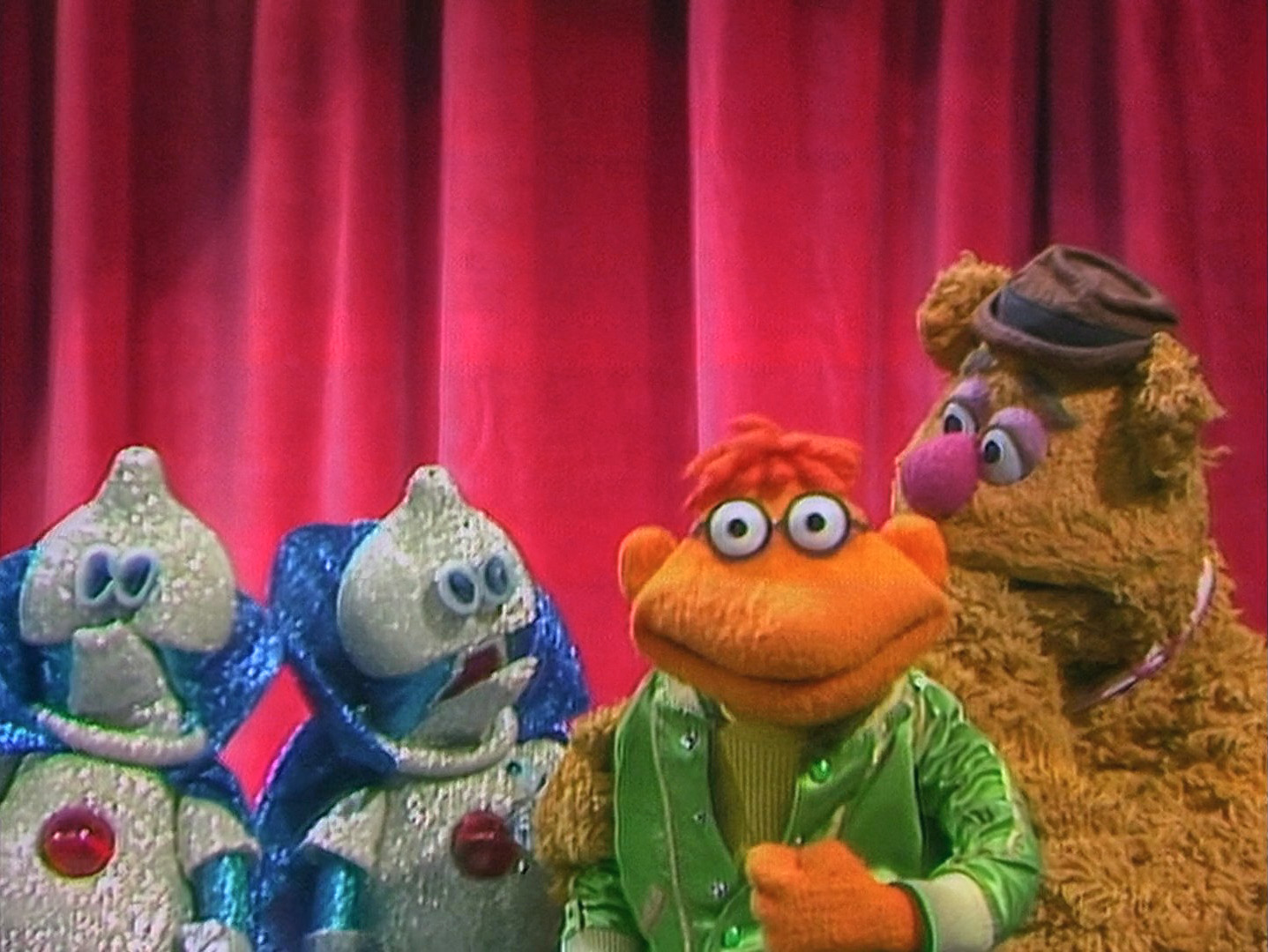 "On Her Doorstep Last Night"
from episode 416: Jonathan Winters
A fun old-style number performed by Fozzie and Scooter. They sing about a man and woman, and Fozzie asks a few questions that Scooter gives not-quite-specific answers to ("He kissed her" "Who did?" "He did" "Where?" "On her doorstep last night!") And then they get joined by a couple of aliens who had just shown up and intimidate the two as they sing some lines and show their guns.
"Rockin' Robin"
from episode 510: Jean-Pierre Rampal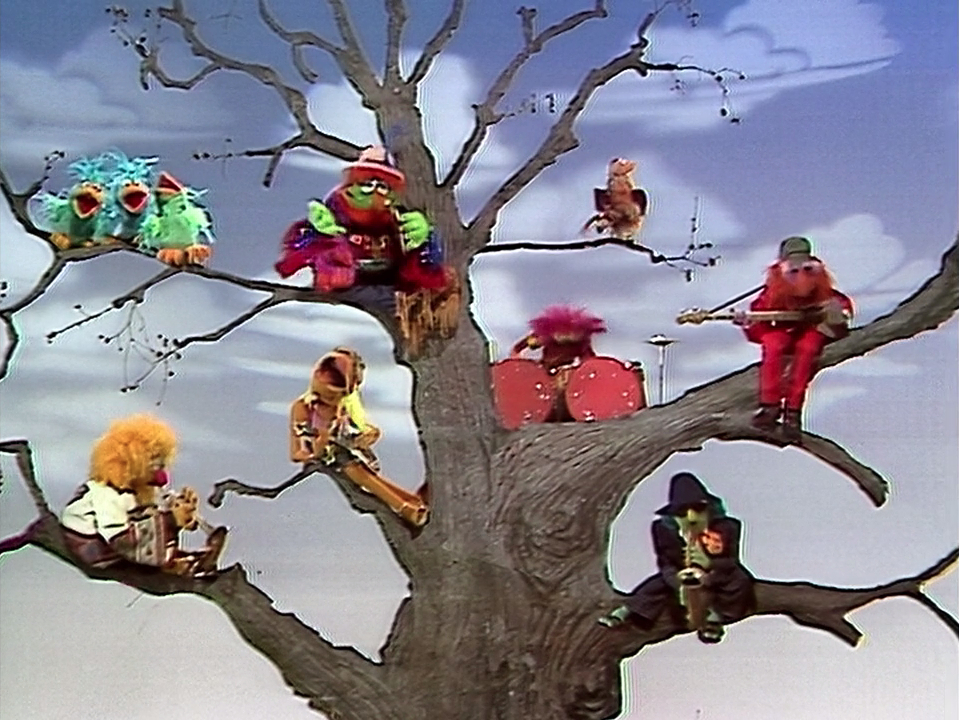 This number finds The Electric Mayhem sitting in a tree, and is one of the few numbers where Janice got to sing lead vocals. And Janice seems to have fun singing. It's a great opportunity to see full-body shots of all of the band (except Animal, whose lower half is covered by his drums), including rare full-body shots of Dr. Teeth and Lips, Animal is hilarious with his "Tweet! Tweet!" chants, and as usual Zoot and Lips provide great horn solos.
"Hat"
from episode 322: Roger Miller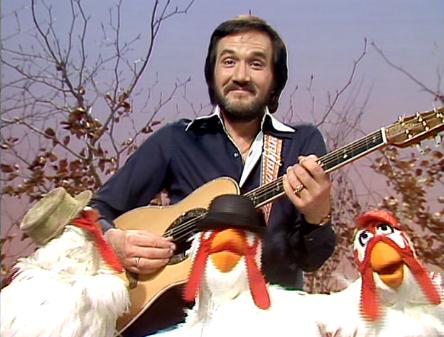 Roger Miller sings this song about hats, joined by three whatnots who wear nice hats. But during the number, they all sneeze and turn into chickens (a case of Cluckk-itis), which Roger is oblivious to until the very end. Roger's vocals on this song are very nice to hear.
"Talk Spot: Rita Moreno"
from episode 105: Rita Moreno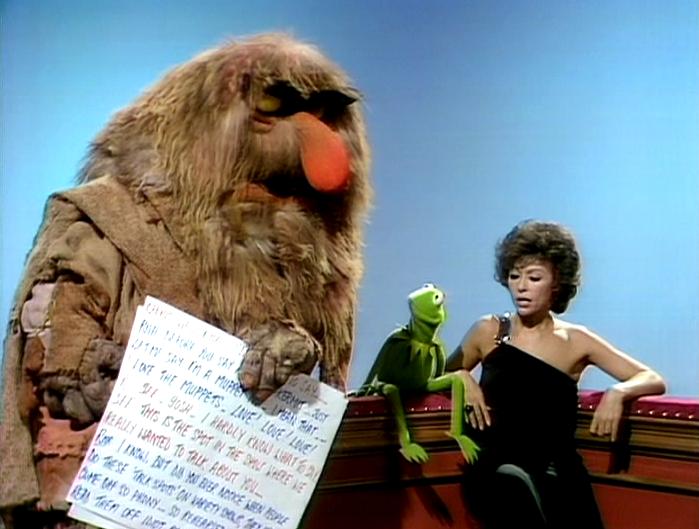 The talk spot with Rita Moreno is one of my favorite talk spots. She's so adorable at the beginning when she points out how she's always been a Muppet nut. Rita and Kermit have a great discussion about the use of cue cards in talk spots, we learn that Sweetums' job is cue card holder (or is he just playing the role of cue card holder), and Rita gets carried away at the end.
"Sweet Gingerbread Man"
from episode 201: Don Knotts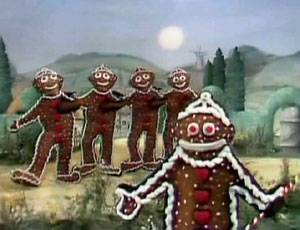 Perhaps a more underrated number, this song is sung by a Muppet gingerbread man, joined by full-body gingerbread men. It's one of Frank Oz's few lead-singing numbers as a one-shot character and provides a very (pardon the pun) sweet voice for the gingerbread man (I get the feeling he did this role because he hated being inside full-body characters). It's a simple number, but many of the best Muppet moments have been simple numbers.
"Blue Bayou"
from episode 523: Linda Ronstad
In this number, Linda Ronstadt sings in a swamp setting at night, accompanied by frogs and backed up by Floyd on bass, Janice on guitar, Animal on drums and Zeke on marimba. It's a nice, slow number, and I like the night setting of the swamp here.
"You Make Me Feel Like Dancing"
from episode 302: Leo Sayer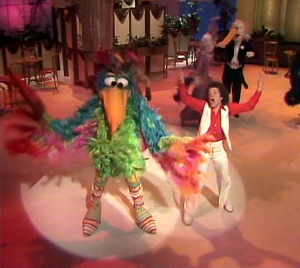 The highlight of a mostly-dull episode, this number takes place at a dance hall and finds Leo Sayer singing around many bird dancers, eventually joined by the multi-colored Fletcherbird (in his debut appearance). It's just a really fun number, one you can dance to.
"I Go to Rio"
from episode 424: Diana Ross
A fun number taking place at the beach, with many animal characters having fun at Rio. There's some great stuff here, like Rizzo floating on a raft, a lizard hatching from a birds egg (to the surprise of the mother bird), Lenny the Lizard acts as life guard, and lots of fun lyrics. It's too bad the audience made Statler and Waldorf bring the score down to a 0.
The Muppet Mindset by Ryan Dosier, muppetmindset@gmail.com