James Gannon -
Word broke out last week that Archaia Comics, the studio behind various adaptions of Jim Henson properties, is going to reprint the old 1980's Marvel comics Fraggle Rock series into graphic novels.
Among the stories being reprinted are "The Magic Time Machine," "The Trouble With Being #1," "The Monster That Could Be Anything" and "The Doozer Who Wanted to Be a Fraggle." All those and more will be bound in a softcover book retailing for
$9.95
.
Fraggle Rock Classics vol. 1
will be available on
August 31, 2011
. (
via ToughPigs
)
While I admit the 80's Marvel Fraggle comics weren't the greatest thing, I still find this a great boon to fankind! Here's why:
1)
These have been long out of print, and finding them at comic stores is a roll of the dice. I was lucky enough to find one issue (reprint of #5, "The Mean Genie" episode adaptation) for a buck a few years back, but it's safe to assume you're probably NOT going to walk into your local comic shop and find them. And if you do, they're probably not going to be in good condition or have the complete collection.
2)
Speaking of bad condition, these comics will be digitally remastered, recolored, and nice and polished. Anyone who has early 80's comics can vouch for me, they tend to deteriorate. They had to use newsprint stock paper and very greasy ink that would bleed through the paper and make the artwork look muddy and murky. And that's even before the paper yellowed and the ink rubbed off onto other pages. Marie Severin's Fraggle Rock comic art is spectacular, and needs to shine. The cleanup will do it worlds of good. Face it, the digitally printed, glossy stock of today's comics spoiled us. And for good reason.
3)
Above all, HEY! It's Fraggle Rock! What Muppet collector
wouldn't
want more Fraggle stuff to collect? And at a reasonable 10 bucks too!
This is what I've been calling for since the Great Muppet Comic explosion. Graphic novel reprints of long lost, hard to find material, all remastered to look all sparkling clean and beautiful. I wish that Marvel/Disney takes the hint and clean up and rerelease the Muppet Babies comics in due time. If nothing else, I could see Archaia reprinting the Dark Crystal and Labyrinth comic adaptions published by Marvel as well. I also hope this means that the Fraggles will be a staple of the Jim Henson Company/Archaia Publishing license that they'll revisit in time with new stories and issues. Having the old comics is great, but having new comics is even better.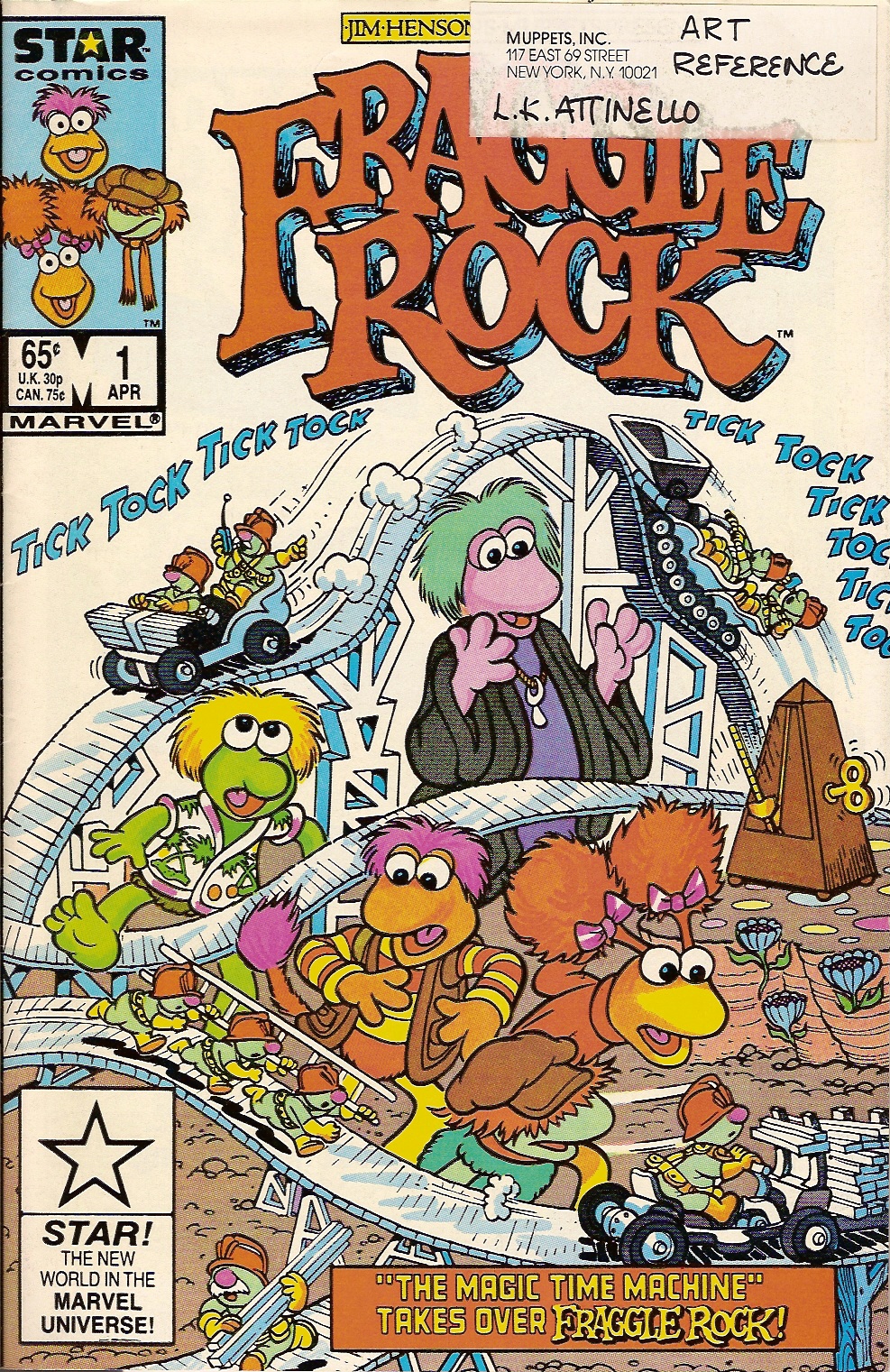 The Muppet Mindset by Ryan Dosier, ryguy102390@gmail.com