Michael Wermuth, Jr.
- Richard Hunt was one of the greatest Muppet performers ever, with many great characters. Today, in honor of his birthday, I'm going to list my ten favorite characters performed by Richard Hunt over the years.
10. Aristotle
Aristotle is one of the few blind Muppet characters, and an even rarer example of a blind Muppet whose blindness was NOT a main source of the character's comedy. Aristotle was one of Richard's few quiet characters, and he did a good job of giving the character some personality. Aristotle might have been higher on this list if more footage was available for the fans to see. For many years, it seemed nobody outside of Sesame Workshop had access to any Aristotle clips, but then in May 2011 clips starring the character were
added to sesamestreet.org
.
9. Sweetums
I used to think Sweetums was a bad guy, and as a kid there were a number of scenes with the character that I didn't like. As I've gotten older I've come to prefer most of the other full-body monsters, but Sweetums is still an enjoyable character--and certainly the most prominent and popular full body character. He is also one of Richard's few characters to carry on in popularity after the character was passed on to other performers. Some of my favorite scenes with Sweetums include "Two Lost Souls," his duet with Robin, and the park sketch with Sandy Duncan.
8. Bobby Benson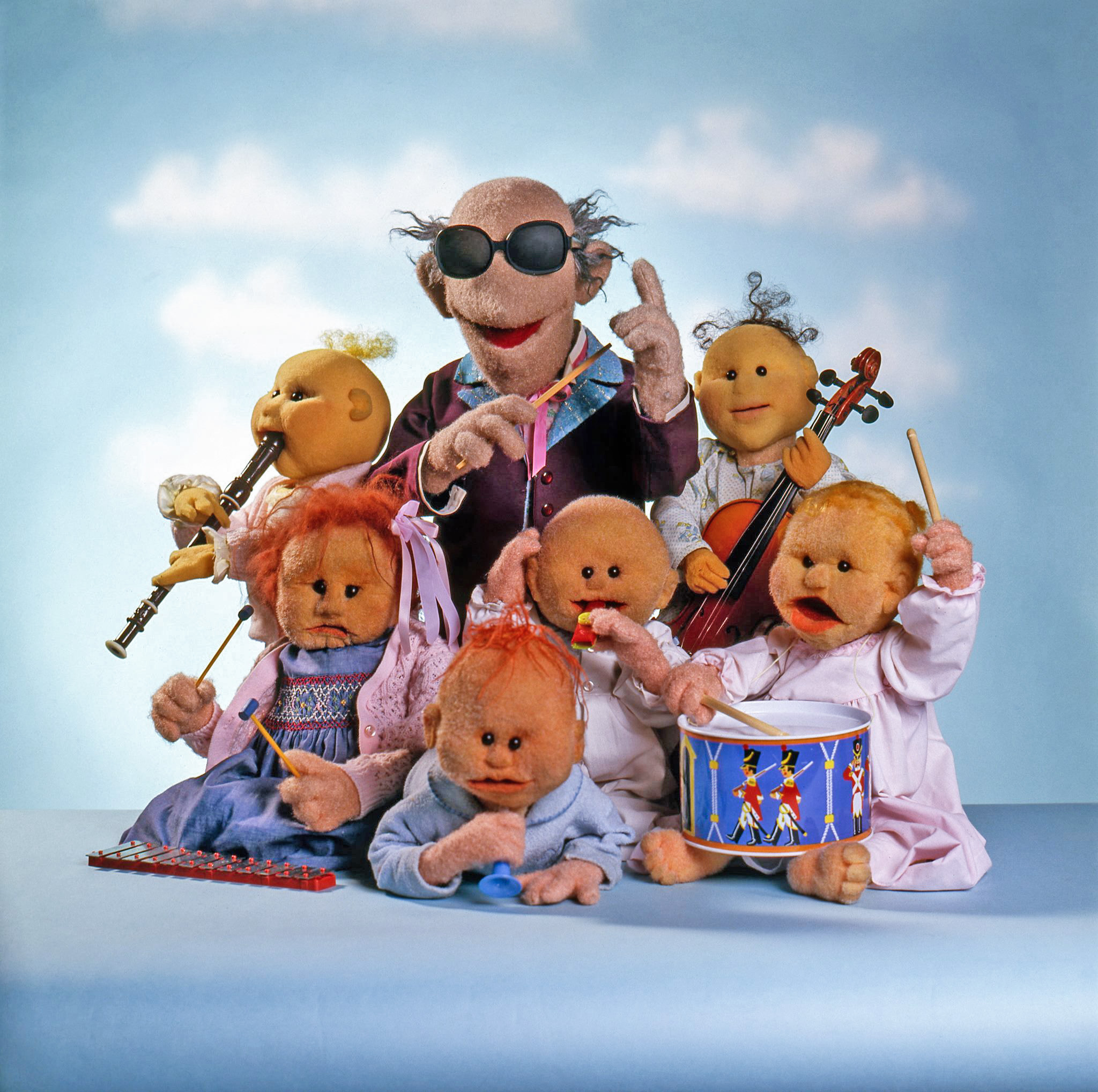 The leader of the Baby Band, Bobby Benson is such a cool-looking character. He's also one of the few characters to regularly smoke a cigarette. Although rather one-note with his Baby Band, Bobby Benson continues to be one of the strangest Muppet characters. At the same time, however, that strangeness is what makes him so Muppety. He made such an impression in his days on
The Muppet Show
, that he even reappeared in last year's
The Muppets
.
7. Janice
Janice is the female guitar player from Dr. Teeth and the Electric Mayhem, and one of the few core female Muppet characters. She was not only part of The Electric Mayhem, but was also Nurse Janice in Veterinarian's Hospital, giving her more to do. She was rarely the lead singer or a soloist, but her two lead songs ("With a Little Help from my Friends" and "Rockin' Robin") are great numbers. She was also the only character originated by Eren Ozker to get a major recast, showing how important she rully is, and thank goodness she was recast to Richard, who turned Janice into the wonderful valley girl we know and love.
6. Forgetful Jones
Forgetful Jones is... Uhh... I forget who this is. He must have been a Richard Hunt character, otherwise he wouldn't be on this list. And he must have been a great character if he made this list. He's probably one of the only Muppet cowboys and ripe for Western parodies. He most likely was hilariously defined at his inept best/worst during the classic "Oklahoma" number with Kermit the Frog. At least I think that's who he is.
5. Don Music
Don Music is best-known as the Sesame Street songwriter who banged his head on the piano. He is such a funny character, and I often feel like I get frustrated in the same way as Don (though I don't bang my head on items). Pretty much all of his songs are great, and I couldn't imagine him being performed by any other Sesame Street performer. The life and humor that Richard brought to a seemingly one-note character is just another example of how talented he was.
4. Junior Gorg
Junior Gorg was a great misunderstood "bad" guy. While the Gorgs may have seemed meaner in the earliest episodes of
Fraggle Rock
, over time we came to care about them more, with Junior being the most prominent and sympathetic. Richard gave him a great voice and an adorable personality. Some of Junior's best episodes include "The Great Radish Caper" and "The Gorg Who Would Be King," the latter putting an end to his conflicts with the Fraggles.
3. Sully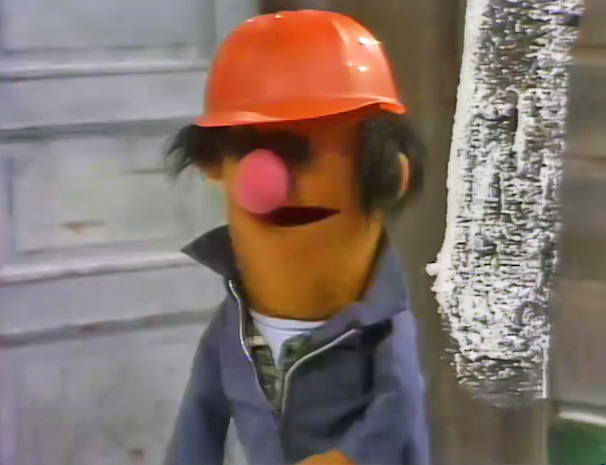 Biff and Sully are one of the most fun, but least known Muppet duos. I always liked Sully better, probably because of Richard Hunt. Sully has a great design, and I can identify with him a bit; it's common for other people to interrupt me when I'm about to talk, just like how Biff never lets Sully get a word in. Sully displayed a hidden talent for playing the piano, one of the few things that Biff ever let him do uninterrupted.
2. Scooter
Scooter, the go-fer on
The Muppet Show
, is one of Richard Hunt's best-known characters, and a great example or Richard turning a character with little to do but fetch coffee into something greater. Scooter became one of the main characters on
The Muppet Show
and helped Kermit to cease (or sometimes cause) the chaos backstage at the Muppet Theater. I like Scooter's chemistry with other characters, particularly Kermit and Fozzie. Scooter is also a good singer, having sung such great songs as "Simon Smith and the Amazing Dancing Bear" and "Six-String Orchestra."
1. Beaker
Beaker is one of the funniest Muppet characters, and certainly one of Richard's funniest as well. Beaker has a great design, funny speech and mannerisms, and who can possibly dislike Beaker? Whether he's doing his normal job of assisting Dr. Bunsen Honeydew, assisting Beauregard backstage, or getting the occasional singing opportunity, Beaker is a great character. It is because of the hilarity instilled in Beaker by Richard Hunt that the character grew in such enormous popularity and remains one of the most beloved Muppets today.
Happy Birthday, Richard Hunt!
The Muppet Mindset by Ryan Dosier, muppetmindset@gmail.com